Technical service

Specialized technical assistance for protection & control systems.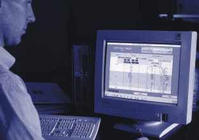 Technical Service THYTRONIC offers a specialized service for the application of products in distribution systems and electrical generation in MV and LV.
The investment for the products purchase is so valued by a qualified application advice which is expressed in the following activities:
Definition of the protection system for the electrical plant

Calculation of short circuit currents

Definition/Verification of the instrument transformer characteristics (CT, VT)
Study of protection coordination and formulation of setting tables
Commissioning and plant testing

Professional Back Office for technical information

release concerning

products and their applications
Find out how Thytronic can assist you writing directly to the TECHNICAL SUPPORT.